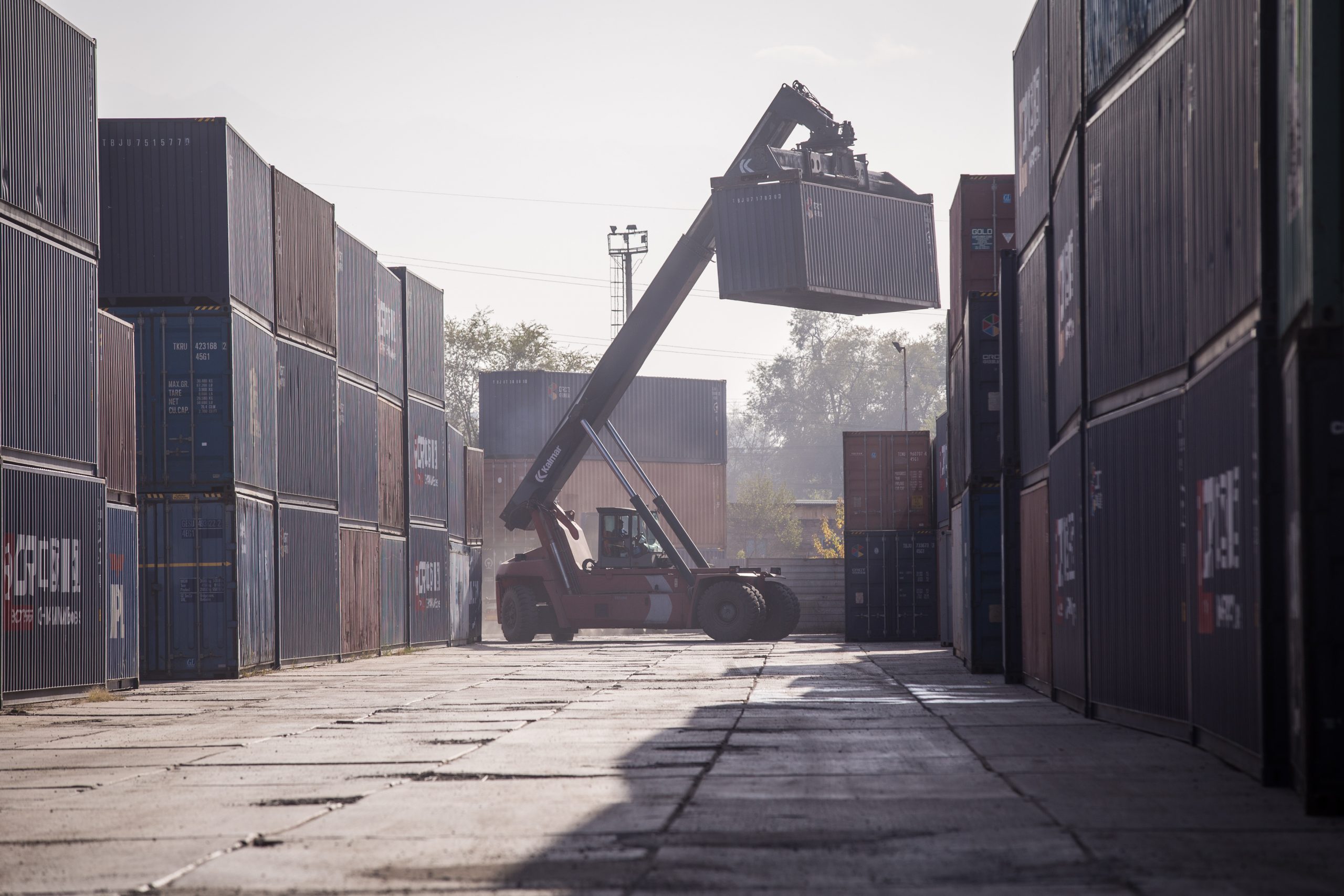 JSC «Kedentransservice» is the largest terminal operator and represented in all major regions of the Republic of Kazakhstan.
The developed access roads of the company allow to provide the operational process of loading and unloading of cargo and containers. Many years of experience and qualified personnel contribute to the provision of a full range of terminal services to customers:
— cargo and container handling operations
— delivery / cleaning of the car, sorting
— storage of cargo and containers
— customs declaration and customs clearance
— TSW services
— auto-delivery of goods
— registration of transportation documents for the entire route
— cargo consolidation and organization of block trains
— development of schemes for securing cargo on open rolling stock.
In order to optimize the provision of services related to and/or receipt of documents for customs operations, agency agreements were concluded with Zhibek Zholy Customs Brokerage Center LLP and Accept-Terminal JSC.
The largest clients of the company for freight forwarding services are JSC «Russian Railways Logistics», LLP «Seojoong Kazakhstan», Taewoong Logistics Co. LTD, Bravis Alliance LTD, Orieng Multimodal Transportation (Shanghai).
The Company has built a vertically integrated structure of production processes, which allows us to effectively provide a full range of cargo terminal services to customers.