news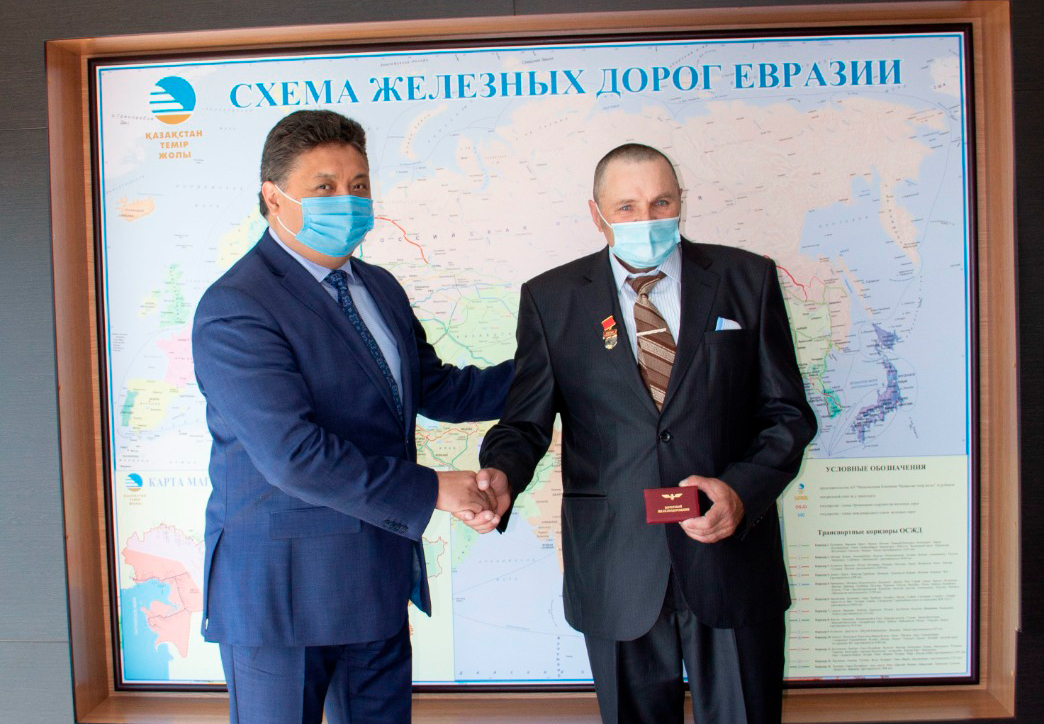 The title «Honorary Railwayman» was awarded to an employee of the Pavlodar Branch of «Kedentransservice» JSC
01.08.2021
In honor of the holiday, the Day of the Transport Worker, which is traditionally celebrated on the first Sunday of August, the highest industry award — the title of «Honorary Railwayman» was awarded to the crane driver of the Pavlodar branch — Boychenko Alexei Mikhailovich. Aleksey Mikhailovich has been involved in professional activity, management of a gantry crane and an overhead crane for 45 years.
At the same time, a number of employees of the company were awarded with Certificates of Honor and Letters of Gratitude from the Chairman of the Management Board of JSC «NC» KTZh «Sauranbayev Nurlan Ermekovich and the General Director of JSC» Kedentransservice «. Kaldybayeva Klara Baltabaevna — the senior receiver of the branch in the city of Almaty and the Almaty region was awarded the title «Uzdik Maman», Ilyasov Marat Akhmetovich — the crane operator of the branch in the city of Astana and Akmola region was awarded the title «Kusibi boyinsha uzdik».
"The most valuable asset of our company is its employees — highly professional specialists who ensure the efficient operation of the entrusted transport infrastructure," General Director Arman Turlykhanovich Sultanov noted in his congratulatory speech.
Due to the epidemiological situation in the country, this year the solemn meeting was held online.