news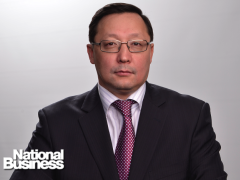 The President of "Kedentransservice" JSC is among top 10 most effective leaders in Kazakhstan
09.10.2015
An independent analysis was made by the editorial staff of business analytical magazine "National Business". As it is reported on the online rating page, the editorial edition "conducted a survey of top 100 biggest Kazakhstan companies and asked to answer on two main questions: What was the EBITDA like in the reporting of the company when current company leader came and what is it like right now?"
Besides, analysts looked up audit reports of 100 biggest Kazakhstan companies over the past 5 years and calculated an average dynamics in 11 national economic sectors.
The rating was being made on average for one and a half month. According to the big picture, 59% of the companies went into the red by outrunning fall of their markets. 31% of companies slowed down its rates of growth a little slower than fall of its markets, and only 10% out of 100 biggest Kazakhstan enterprises could beat the market, basing on the counting work. The rating represented 10 successful leaders among the following: Nostrum oil&gas, Tsesnabank JSC, "Almaty International Airport" JSC, "Central-Asian Power Energy Company" JSC, "AZIA AVTO" JSC, Caspi Neft JSC, Efes Kazakhstan, Kazakhstan Utility Systems JSE and Beeline Kazakhstan.
For information, president of "Kedentransservice" JSC, Edil Iskakov is the only representative of transport and logistics field in this region with 232% index of market outperforming. The list is posted here.
Reference:
National Business is a business analytical magazine that is 100% Kazakhstan product. The magazine is issued since 2003. A circulation contains 10 thousand issues. The magazine is published monthly (10 issues a year). It comprises the analytics of 11 economy sectors, rankings, interviews with key figures, infographic, opinion pieces about strategic management, right and legislation, finances and investments, IT and novel technologies.