news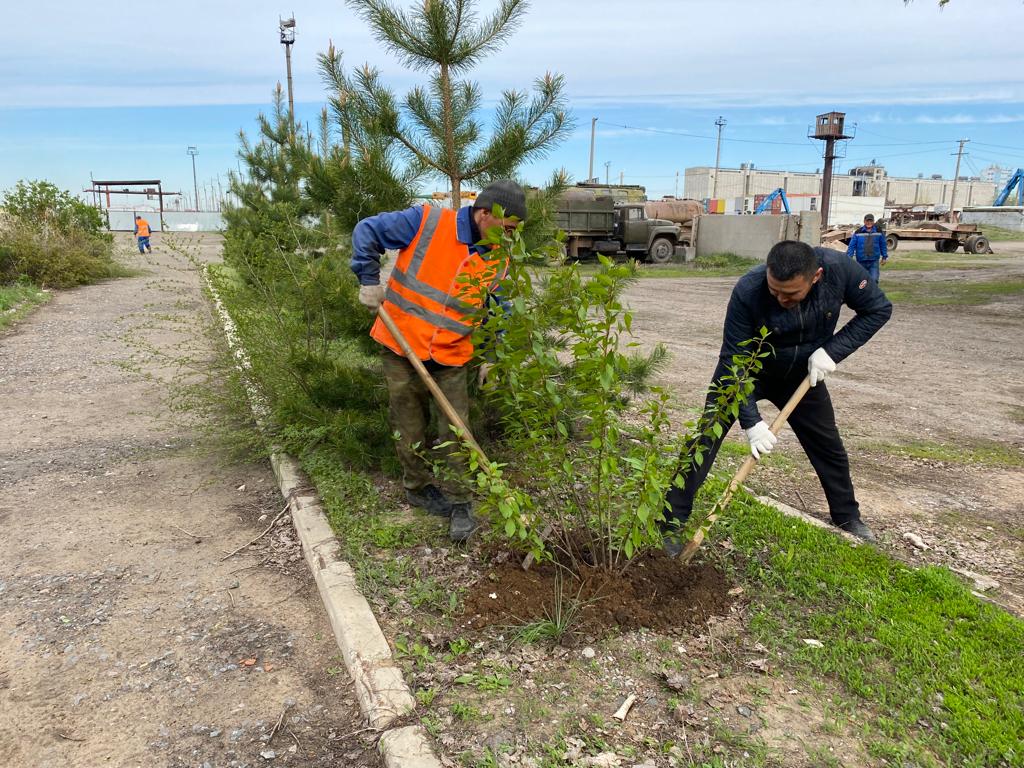 THE FALL MONTH OF OCTOBER GIVES US WARM AND SUNNY DAYS. IN THE MEANTIME, THE STAFF OF KEDENTRANSSERVICE JSC HOLDS AND PARTICIPATES IN SUBBOTNIKS
11.10.2023
The fall month of October gives us warm and sunny days. Meanwhile, the staff of JSC «Kedentransservice» conducts and participates in subbotniks. The Company is carrying out systematic work to prepare for winter. The management of the Company prioritizes environmental safety in each region of presence, Kedentransservice has a wide network of terminals (17) and branches (11) in regional centers of the country.
Employees of regional branches of Kedentransservice JSC took part in subbotniks on sanitary cleaning, improvement and landscaping of territories. A total of 25 environmental subbotniks were held. As part of the «Plant a Tree — Reduce Carbon Footprint» campaign, 251 tree and shrub seedlings were planted.
In 2023, the Company did not allow excessive payments and fines.
All regional branches of the Company held technical trainings on compliance with environmental safety standards. This work continues and is carried out on a regular basis.