news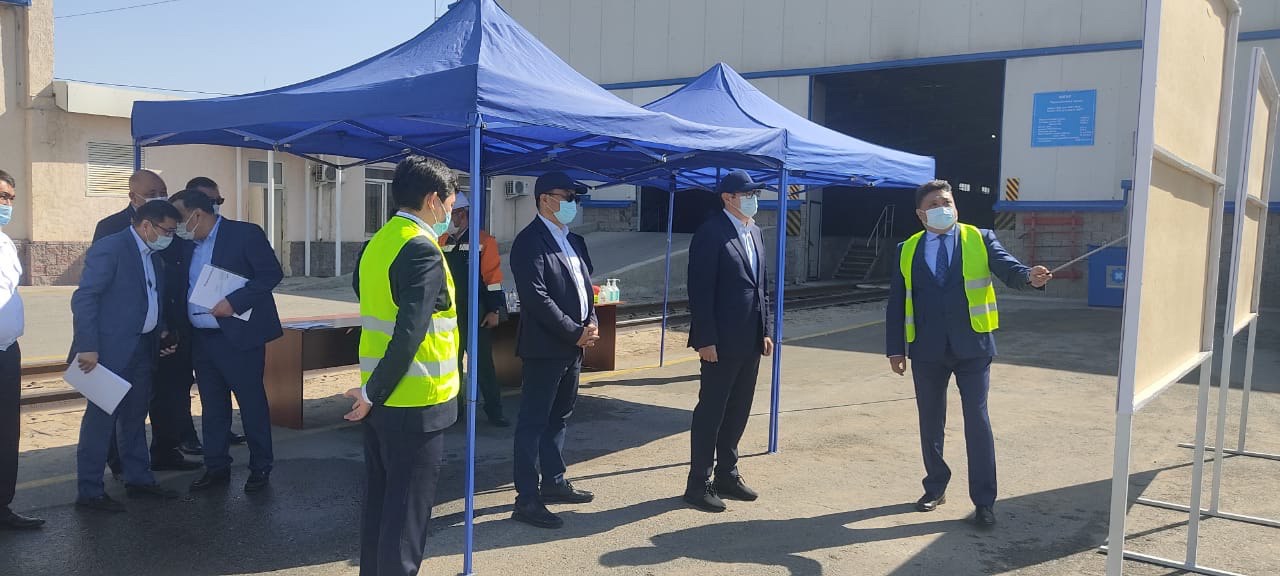 The Chairman of the Board of Samruk-Kazyna JSC visited the transshipment points of Kedentransservice JSC at the Altynkol station
17.09.2021
Chairman of the Board of Samruk-Kazyna JSC Almasadam Satkaliev and Chairman of the Board of NC KTZ JSC Nurlan Sauranbayev during a working trip to FEZ Khorgos — Eastern Gate (Altynkol station) visited the transshipment points of Kedentransservice JSC.
General Director of JSC «Kedentransservice» Arman Sultanov acquainted the management of the Fund and the Sole Shareholder with the infrastructure of transshipment sites and spoke about the work being done to ensure sustainable growth in container handling volumes.
"At all terminals of the company, measures are being taken on an ongoing basis to repair and upgrade reloading equipment, so by the end of the year 2 gantry cranes will be repaired and put into operation at Altynkol station and 2 large-capacity container loaders — reachstackers will be purchased. Already next year, it is planned to carry out a major overhaul of a large-sized platform where containers are reloaded, "said Arman Sultanov.
The Fund's management noted the importance of the ongoing work to ensure the uninterrupted operation of the country's transport infrastructure in order to achieve the set strategic objectives to increase the volume of cargo transit in the direction of China — Europe and China — Central Asia.