news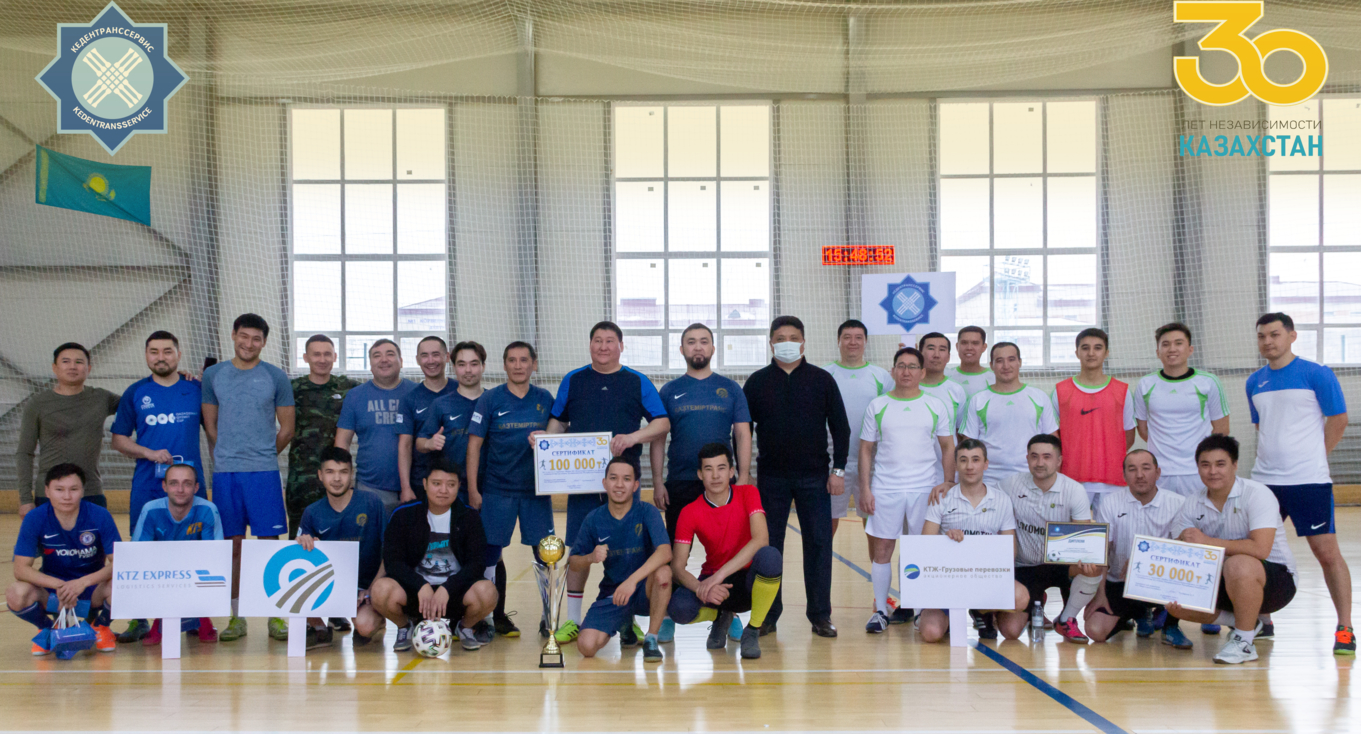 Open Cup of JSC «Kedentransservice» dedicated to the 30th anniversary of the Independence of the Republic of Kazakhstan in futsal was played last Sunday
14.12.2021
Last Sunday, December 12, the open cup of Kedentransservice JSC in futsal, dedicated to the 30th anniversary of the Independence of the Republic of Kazakhstan, took place. 4 teams fought for the victory: Kaztemirtrans JSC, KTZ Express JSC, KTZ-GP LLP and Kedentransservice JSC.
At the opening of the cup, the General Director of Kedentransservice JSC Arman Sultanov made a welcoming speech, who wished all teams a successful game and noted the importance of holding such sports events in order to promote a healthy lifestyle and maintain corporate spirit among the employees of subsidiaries of JSC NC KTZ.
In the decisive match, as a result of a series of penalties, the team of «Kaztemirtrans» JSC won and became the owner of the cup, the second and third places were taken by the teams of «Kedentransservice» JSC and «KTZh-GP» LLP, respectively. According to the results of the games, the teams that won prizes were awarded with diplomas and cash certificates.
At the same time, in the future, it is possible to hold similar sports events in other sports. The Company regularly holds various sports events among employees of both the central office and branches in order to improve internal communications and promote a healthy lifestyle.