news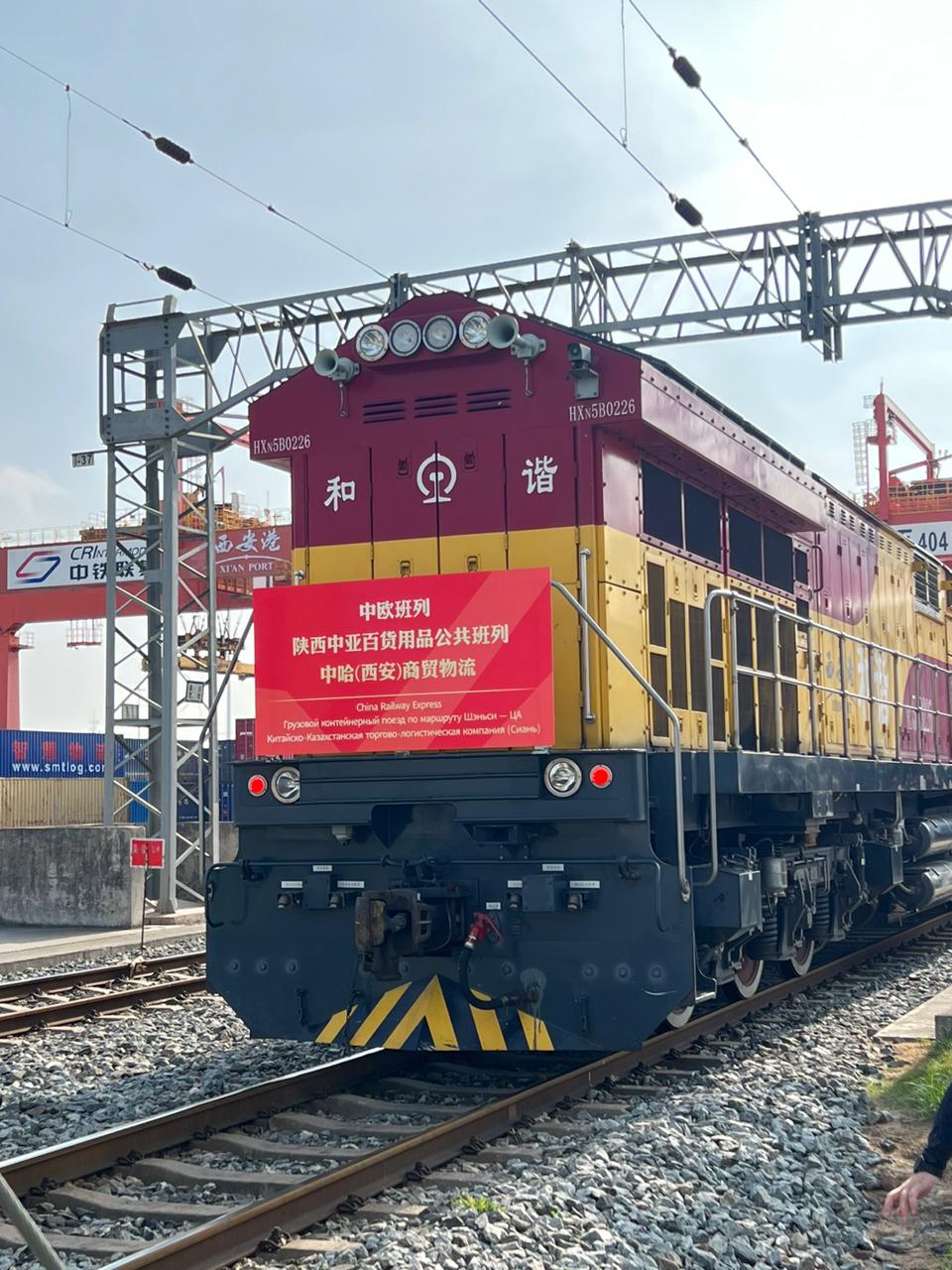 CHINA-KAZAKHSTAN TRADE AND LOGISTICS COMPANY LTD. CONTAINER TRAIN XI'AN — CENTRAL ASIA WAS DISPATCHED
13.09.2023
On September 13 the joint venture «China-Kazakhstan Trade and Logistics Company» Ltd. organized shipment of container train with assembled cargo from the city of Xi'an in the direction of Central Asia.
The delivery time along the route of 4700 km will be 12-14 days.
Realizing the project of creating a Chinese-Kazakh cargo terminal in Xi'an, the joint venture today carries out full-scale work on consolidation of cargo flows from all regions of China and formation of container trains in a wide range of international routes.