news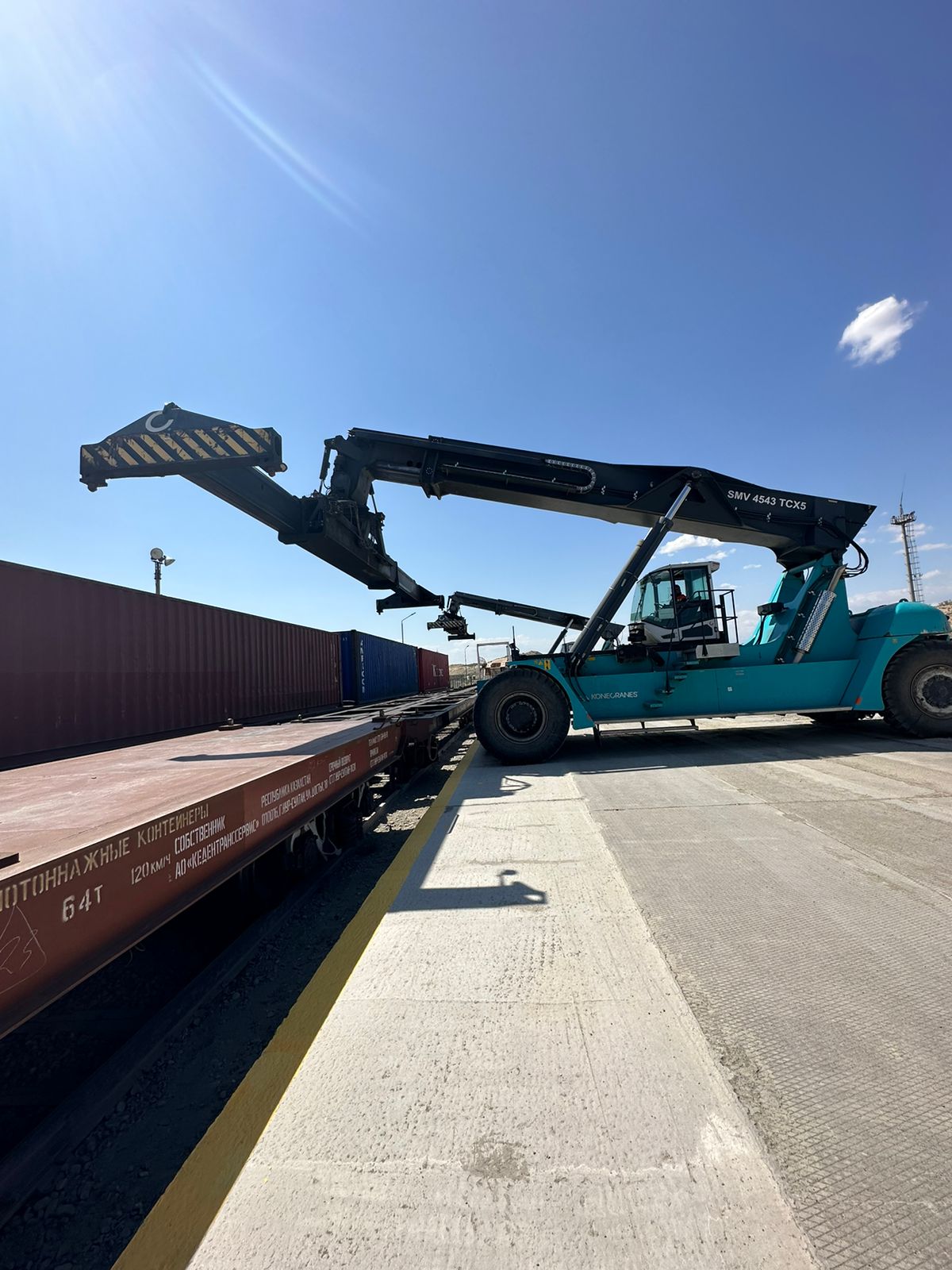 MODERNIZATION OF CONTAINER YARD AT ALTYNKOL STATION
26.04.2023
Kedentransservice JSC has been present on the market of transportation services for more than 25 years and has the most extensive network of terminals on the territory of the Republic of Kazakhstan (17 terminals).
The company is the leader in transshipment of cargo and containers imported from China at Dostyk and Altynkol border stations.
In 2022, the volume of transportation by rail between Kazakhstan and China reached a historical maximum and increased by 39.6% from 16.6 million tons to 23.2 million tons over the last decade, with transit transportation of cargo in containers increasing 11 times.
Taking into account the current conditions of annual growth of cargo transportation with China and cardinal restructuring of traditional logistics chains, Kedentransservice JSC carried out work on reconstruction of the container terminal at Altynkol station operating since 2013.
Since 2013, more than 500 thousand TEU have been reloaded. During the ten-year period of operation, the site was subject to significant wear and tear, which in turn affected the reduction of transshipment capacity.
Implementation of timely measures, application of modern equipment and standards in the reconstruction of the container yard, allowed to improve the technical process, increase the capacity of the container yard from 400 to 600 containers and the speed of container handling by 2 times.