news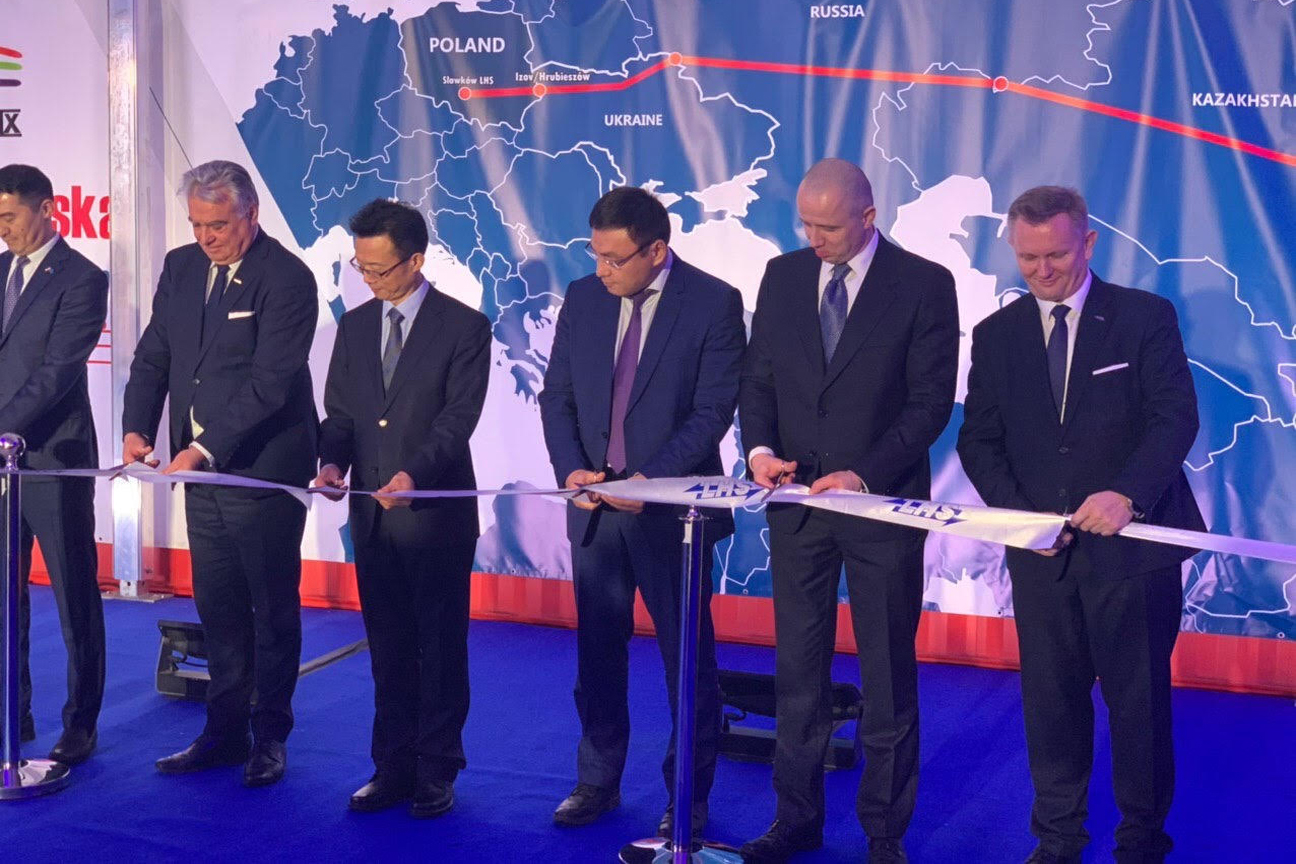 Launching a container train from Central China to Europe
08.01.2020
At the end of December 2019 the first container train departed from Xi'an Central China in the direction of Slawkow station in the Republic of Poland. The container train consisting of 45 forty-foot containers with auto parts and other consumer goods, intended for various buyers from European countries, including Germany, Poland, Hungary, Czech Republic, Bulgaria, passed through the territory of China, Kazakhstan, Russia, Ukraine and crossed the Ukrainian-Polish border at the crossing Izow / Hrubieszów, then went to the Slawkow station.
The train is formed from the rolling stock of Kedentransservice JSC and PJSC TransContainer. Also, partners of Kedentransservice in the new project are KTZ Express JSC and PKP Broad Gauge Metallurgical Railway Line (PKP LHS).
The delivery time of container train cargoes from the departure station in China to Slawkow station was 12 days.
In the future Kedentransservice JSC plans to transfer this service on a regular basis, at least 2 times a month, which will increase the volume of transit cargo through Kazakhstan. Availability of demand for a regular train will be guaranteed provided that the delivery time of goods from China to Europe is reduced by half compared to sea freight.
For reference:
PKP Broad Gauge Metallurgical Railway Line (PKP LHS) has been operating since July 2001 and is a member of PKP Group of Companies (Poland), and is an associate member of the Trans-Caspian International Transport Route ITR International Association (Middle Corridor).
The great opportunities of PKP LHS are conditioned by the management of the longest railway line in Europe (with a track width of 1,520 mm) in 400 km, connecting the Polish-Ukrainian border Hrubieszów/Izow and Słavkuv in Silesia — the industrial region of Poland, which allows the transportation of goods without the need for transshipment at the border and the transportation of heavy and long trains to the EU with a length of 950 m.
The LHS wide-track line has a direct connection to the railway network of European and Asian countries. The stations located on the LHS line are docking (transfer) stations with the European network with a track width of 1,435 mm.
Slawkow LHS is a logistics center equipped with numerous modern transshipment and warehousing terminals, line No. 65 terminal station with track width of 1,520 mm — connection of the station with line No. 62 with track width of 1,435 mm.