news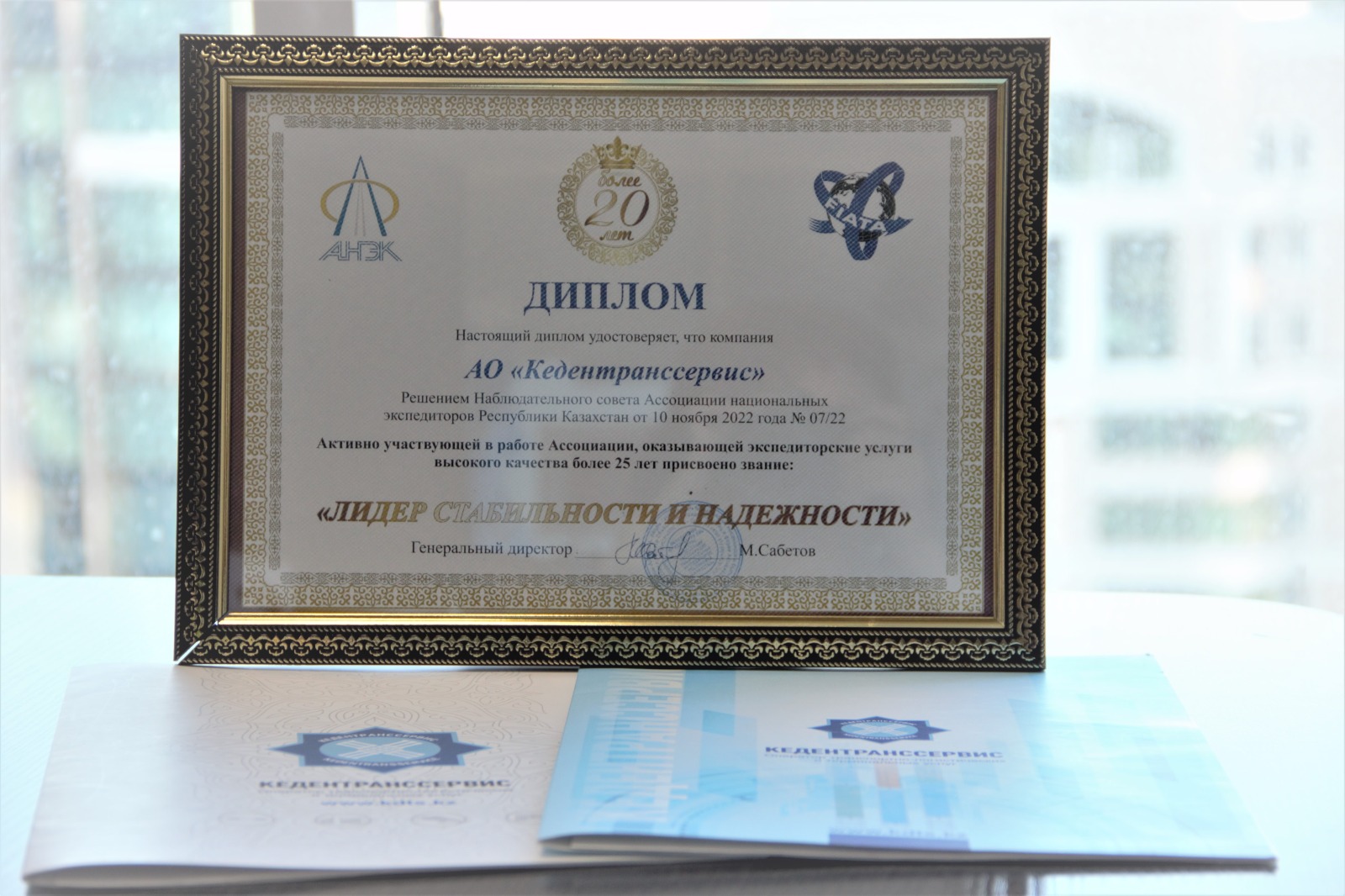 KEDENTRANSSERVICE JSC — «LEADER OF STABILITY AND RELIABILITY»
08.02.2023
By the decision of the Supervisory Board of the Association of National Freight Forwarders of the Republic of Kazakhstan from November 10, 2022 №07/22 JSC «Kedentransservice» was awarded the title «Leader of Stability and Reliability».
Kedentransservice JSC is the largest transportation and logistics company in Kazakhstan. The company has the most extensive geographical network of terminals across Kazakhstan and holds leadership in transshipment activities at the Altynkol and Dostyk stations bordering China.
Kedentransservice JSC — provides the following services for customers:
— forwarding and logistics to CA, Europe, Western China
— provision of fitting platforms
— cargo and container transshipment
— container transportation
— terminal services
— forwarding services
JSC «Kedentransservice» appreciates every client and is ready to provide prompt and quality service for all requests!
+7 7172 94 26 26
+7 778 097 97 97
wagon@kdts.kz for rate calculation questions
Telegram bot @ao_kdts_bot
You can authorize in the Personal Cabinet by following the link https://my.kdts.kz/login or on the main page of the site www.kdts.kz in the section «personal account».