news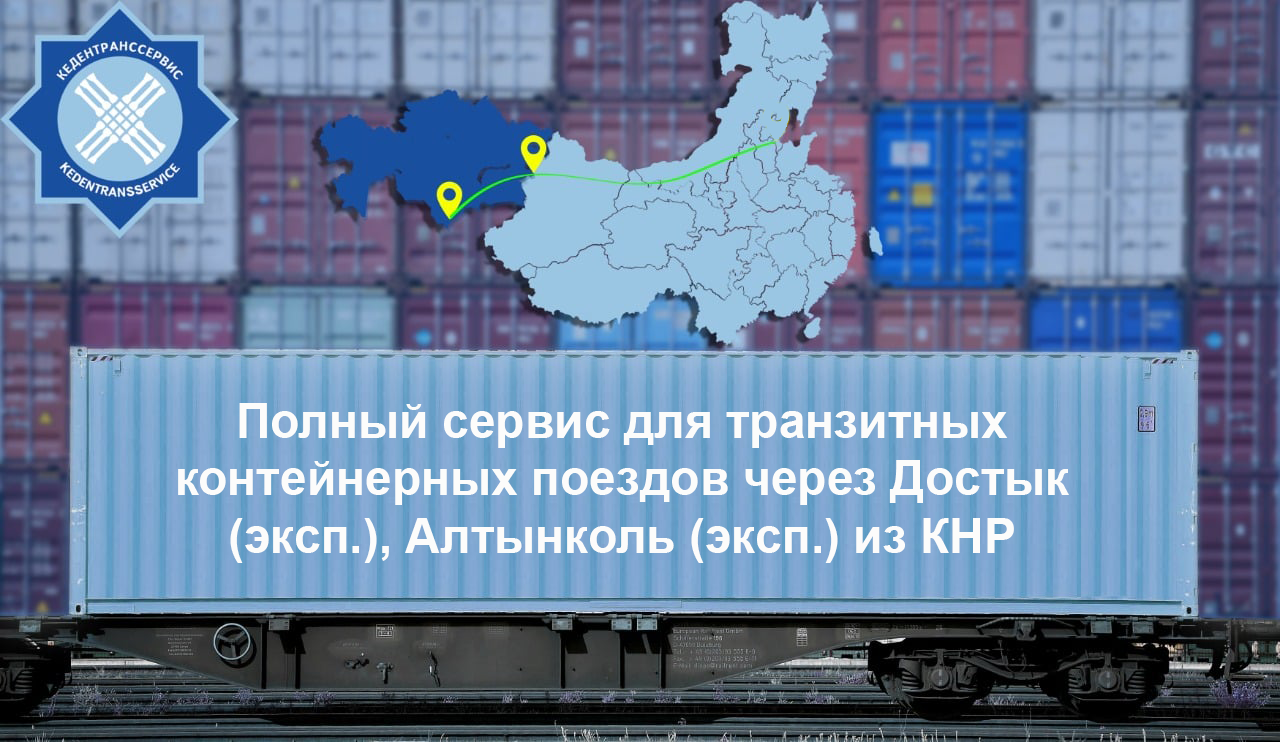 KEDENTRANSSERVICE JSC IS READY TO PROVIDE FULL SERVICE OF CONTAINER TRANSPORTATION IN ALL DIRECTIONS
17.01.2023
Kedentransservice JSC is ready to provide transportation and logistics companies and shippers with full service of container transportation in all directions, including through the border stations Dostyk and Altynkol.
The Company cooperates with many logistics companies, among them FESCO Group of Companies. Since the end of September last year a lot of work has been done to develop joint transportation between Kedentransservice JSC and Fesco Dostyk Limited.
The company provided a full range of forwarding services, starting from payment of railroad tariff, provision of railcars, execution of accompanying documents to control over transshipment works and customs clearance.
Kedentransservice JSC provided full service for transit container trains through Dostyk (exp.), Altynkol (exp.) from PRC with destination to Selyatino — Vorsino — Bely Rast — Khovrino. The volume on the mentioned directions amounted to 3 trains in October, 8 trains in November and 33 trains in December. This positive dynamics shows the well-coordinated work of all services and terminals of Kedentransservice JSC. Specialists of the Company are maximally oriented to customers and their needs.
Rail transit transportation is increasingly becoming an alternative to expensive air transportation and faster than sea transportation. JSC «Kedentransservice» has the infrastructure to provide quality container service. We invite you to cooperate. We guarantee the speed of delivery and safety of cargo. You can send all your questions and appeals to
Telegram bot at the address: @ao_kdts_bot;
on the main page of the site www.kdts.kz, in the section «My Account» at: https://my.kdts.kz/login.
— wagon@kdts.kz
— +7 7172 94 26 26
— +7 778 097 97 97