news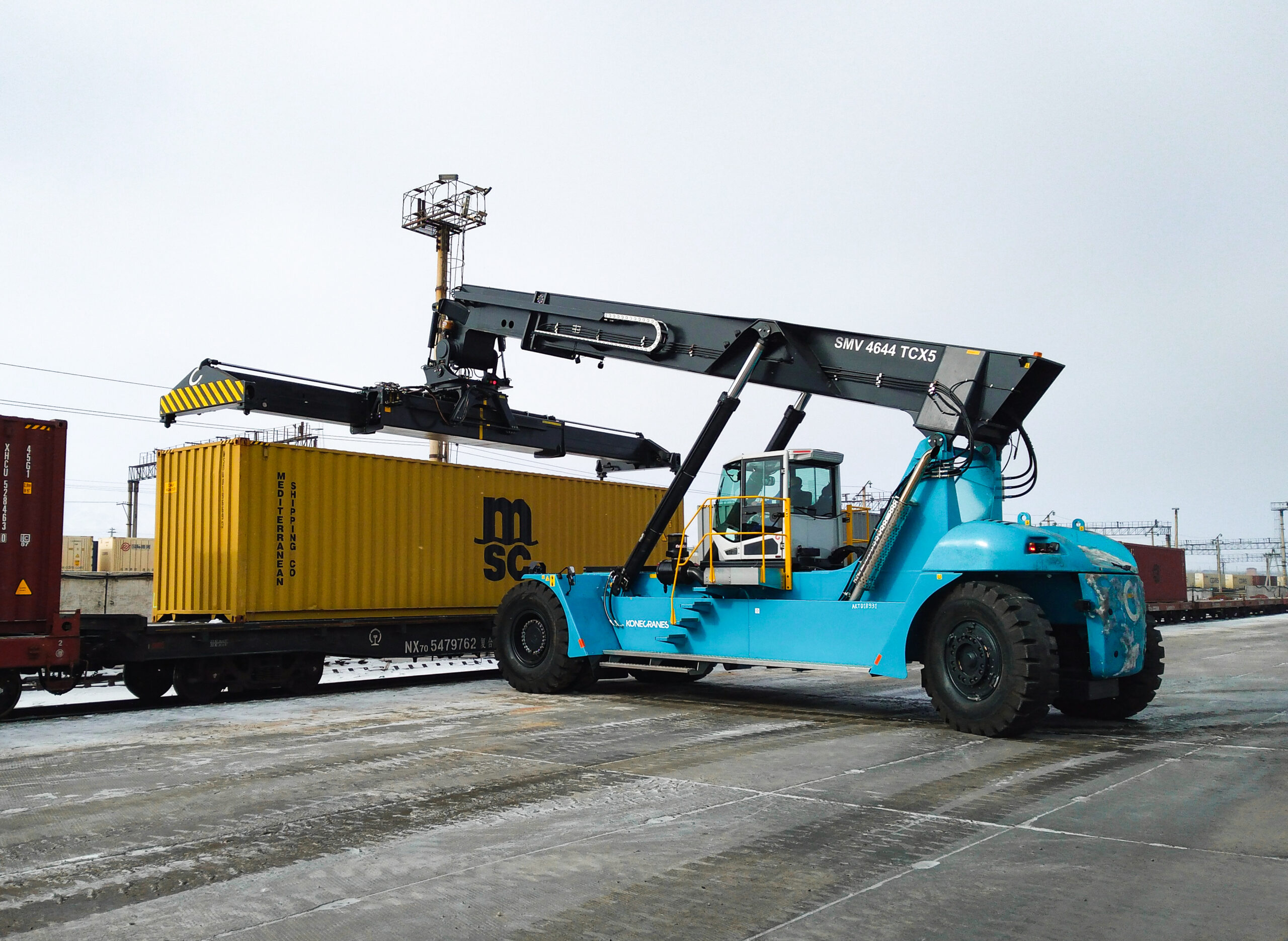 JSC «Kedentransservice» updated the fleet of large-capacity vehicles
25.03.2022
The transport and logistics company Kedentransservice JSC has replenished its fleet of large-capacity equipment with a container loader (hereinafter referred to as the reach stacker, model Konecranes SMV4644TCX5). The load capacity of a reachstacker is at least 46,000 kg. The reach stacker spreader ELME 817 for 20-40 foot containers deserves special attention. The spreader is designed to capture the container by means of twist locks, which are fixed in the corner fittings. The Konecranes SMV4644TCX5 Container Loader Spreaders have a swivel section, which allows the load to be rotated 300 degrees, which is very important in the application.
Konecranes container handlers account for 80% of all reachstackers in the Society's inventory. There are 10 (ten) reachstackers in the fleet of large-tonnage equipment of Kedentransservice JSC.
Renovation of the Company's fleet of large-capacity equipment will significantly reduce operating costs at the terminal at Dostyk station and maintain the Company's competitiveness in the market. Cargo handling in the Company is carried out at 11 branches (15 cargo terminals).
At the same time, Kedentransservice JSC pays special attention to the safety of the container loader operator, so the Company's labor safety specialists regularly conduct briefings for them and check workplaces. The result of effective integrated work on labor protection and safety is that in 2021 Kedentransservice JSC worked without industrial injuries.