news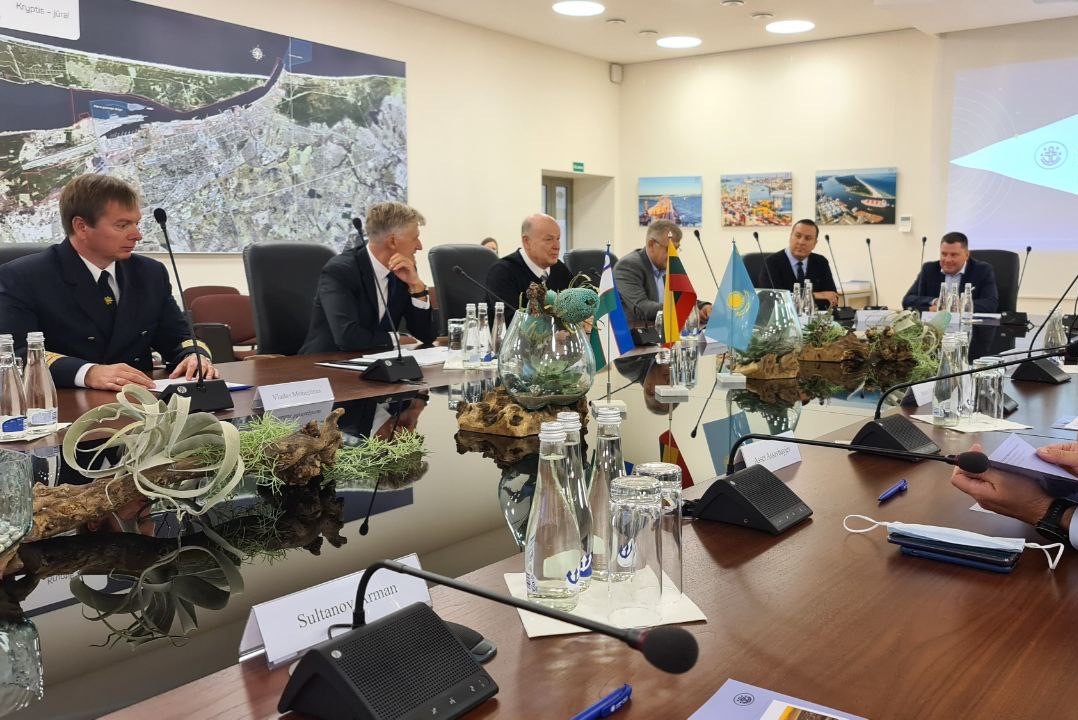 General Director of JSC «Kedentransservice» visited Lithuanian ports and logistics terminals
01.10.2021
General Director of Kedentransservice JSC Arman Sultanov, as part of the Kazakhstan delegation, visited a number of the largest transport and logistics facilities of the Republic of Lithuania, including the port of Klaipeda and its terminals, Kaunas Free Economic Zone (FEZ) and intermodal terminal, Vilnius intermodal terminal.
The event was organized by the Kazakh-Lithuanian Business Council, JSC «Lithuanian Railways», the Lithuanian National Association of Road Carriers LINAVA, the Lithuanian National Association of Freight Forwarders and Logisticians LINECA, the Lithuanian Confederation of Industrialists and the Klaipeda State Seaport Authority.
During the visit, a presentation was made of the activities, as well as the opportunities and prospects for the development of JSC «Kedentransservice», the experience of Lithuanian companies in the development of terminal activities and transport and logistics centers, modernization of infrastructure using modern technologies was studied.
At a joint meeting with the leadership of the Ministry of Transport and Communications of the Republic of Lithuania, Lithuanian Railways and a number of transport companies, measures were discussed to develop new container transport and transit routes from Southeast and Central Asia to Europe and back.
In particular, in the course of substantive negotiations with shippers and consignees, specific agreements were reached on the organization of container trains with the provision of their two-way loading in transit intermodal traffic using the Baltic terminal infrastructure. In addition, practical issues of the implementation of IT systems for managing cargo terminals and elements of organizing the work of transport and logistics centers on the basis of the warehouse network of Kedentransservice JSC were worked out.