news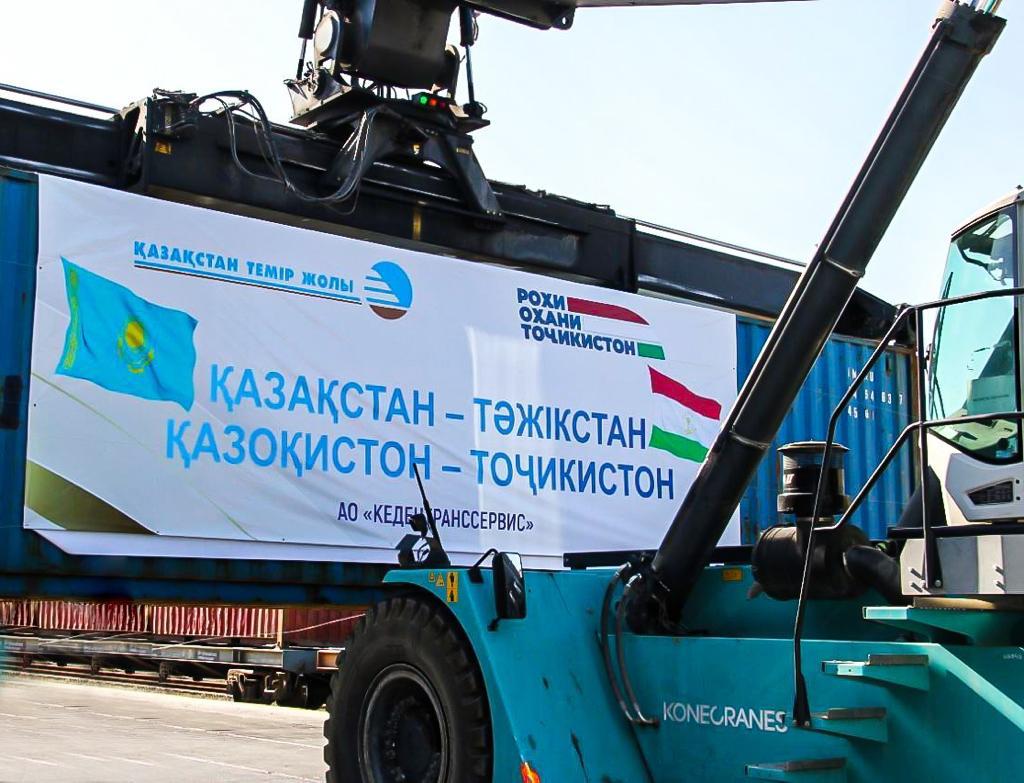 FIRST FREIGHT TRAIN WITH KAZAKHSTAN'S EXPORT CARGOES
25.08.2023
Following the spirit of centuries-old friendship and the instruction of the Head of State on the need to expand cooperation in the field of agriculture and transport, in the framework of the visit of the President of the Republic of Tajikistan E. Rahmon to the Republic of Kazakhstan on August 24, 2023, the joint-stock company «Kedentransservice» organized the dispatch of the first freight train with export cargoes from Kostanay station in the direction of Tajikistan and the first transit container train from China to Tajikistan.
More than 2 thousand tons of flour, thousand of oilseeds and 2 thousand tons of consumer goods were sent.
It should be noted that trade turnover between the Republic of Kazakhstan and the Republic of Tajikistan in 2022 amounted to 1.4 billion U.S. dollars, with an increase of more than 20%.
At the same time, there is a stable growth in the volume of cargo transportation by rail. In 2022, the volume of cargo transportation with the participation of railroads of Kazakhstan and Tajikistan amounted to more than 4 million tons, in January-July 2023, the volume amounted to about 2.7 million tons increasing by 17% compared to the same period in 2022.
Taking into account the annual growth of trade turnover between the Republic of Kazakhstan and the Republic of Tajikistan, it is planned to open a joint venture with the creation of a transport and distribution center at Khatlon station (Tajikistan), allowing consolidation of cargoes from the southern regions of Tajikistan and exports from Kazakhstan. The project will contribute to food security, provide a storage and trading platform for all exporters-producers of agricultural products and in general will give an additional impetus to the strengthening of trade and economic relations.