news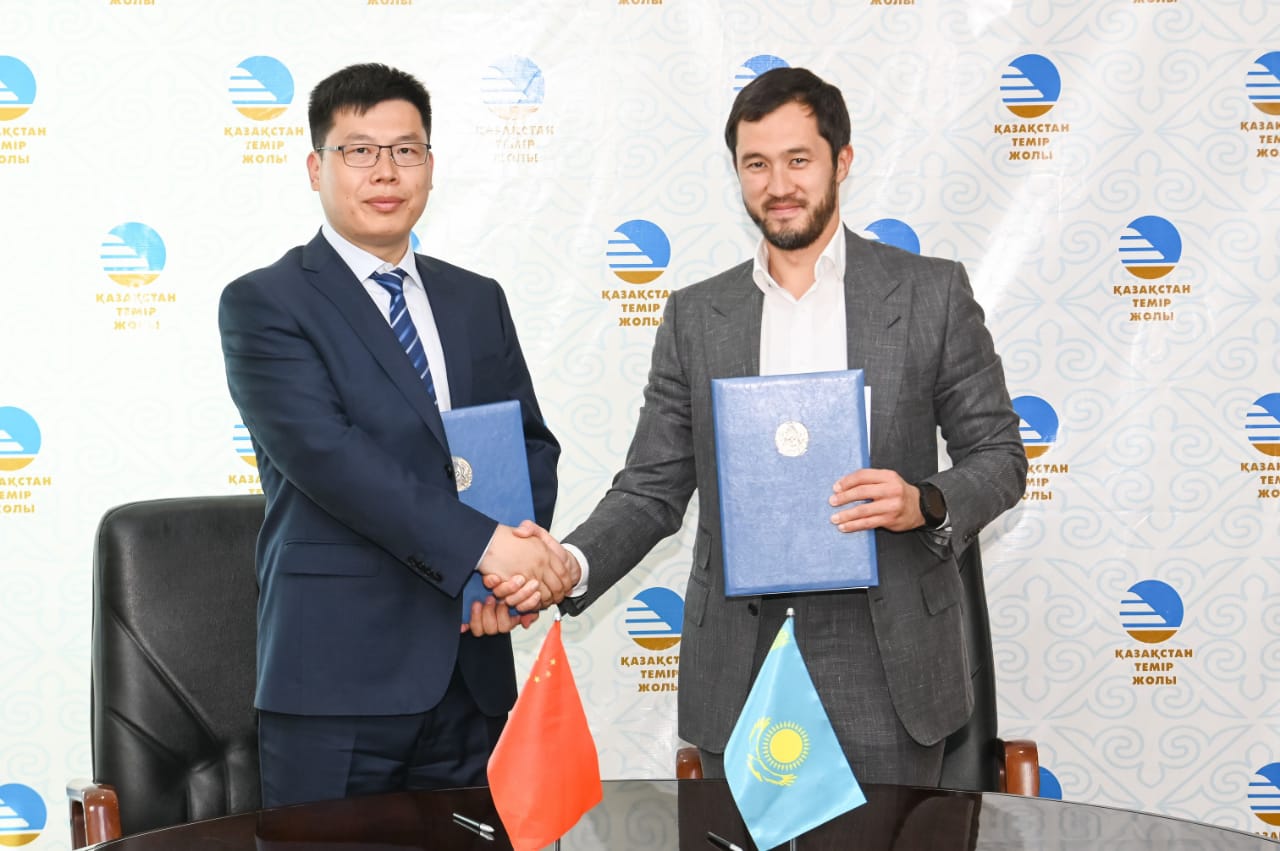 COOPERATION WITH XI'AN FREE TRADE PORT CONSTRUCTION AND OPERATION CO., LTD.
14.06.2023
Infrastructural development is the main core in the realization of the associated initiatives «One Belt, One Road» and the New Economic Policy of Kazakhstan «Nurly Zhol».
In order to create a developed infrastructure, centers of consolidation and distribution of transit cargo flows, Kedentransservice JSC implements projects on formation of internal and external terminal network, including in the territory of the People's Republic of China.
Within the framework of the visit of the delegation of Xi'an Free Trade Port Construction and Operation Co., LTD to Kazakhstan, on June 13, 2023 in Astana, meetings of the management of JSC NC KTZh and JSC Kedentransservice with the General Director of Xi'an Free Trade Port Construction and Operation Co., LTD Yuan Xiaojun were held to discuss the implementation of the construction of a joint freight terminal in Xi'an.
The parties discussed technical, organizational and administrative issues and secured by the Protocol agreements on acceleration of development of design and estimate documentation, registration of land plots and commissioning of the terminal at the end of the current year.
At the same time, taking into account the radical restructuring and integration of international routes into a single transport system, the Chinese side noted the role of the Transcapii international transport route as the main link of modern logistics and expressed interest in the project to create a container hub in the port of Aktau.
In order to study the issues of potential participation of Xi'an Free Trade Port Construction and Operation Co., LTD in infrastructure projects of Kazakhstan and strengthen cooperation on a wide range of issues, the group of companies of JSC «NC «KTZh» organized a visit and visit to Xi'an delegation of terminals Altynkol, Almaty and the port of Aktau.