news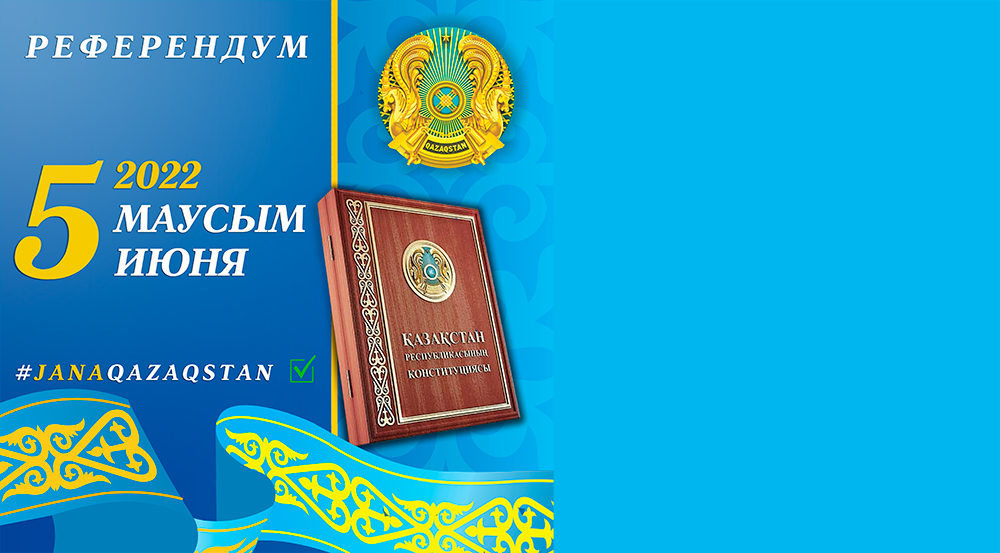 About the upcoming republican referendum
31.05.2022
Explanatory work on the forthcoming republican referendum is being held at Kedentransservice JSC.
The significance of the political event for every citizen of Kazakhstan was discussed at the next operational meeting in the central office of the Society. Speaker Deputy General Director for Operations Kalmukhan Tapalov noted the importance of participation in the popular vote.
The Republican referendum on the draft constitutional amendments will address the following issues:
• fixing the norm that the land and its subsoil should belong to the people;
• new requirements for the powers of the President;
• Strengthening the role of the Parliament and maslikhats;
• strengthening the protection of the rights and freedoms of citizens.
Information and explanatory work is carried out in all regional branches of the Company.
The referendum will take place on June 5, 2022. The draft law on amendments and additions to the Constitution of the Republic of Kazakhstan has been officially published in the republican print media.