news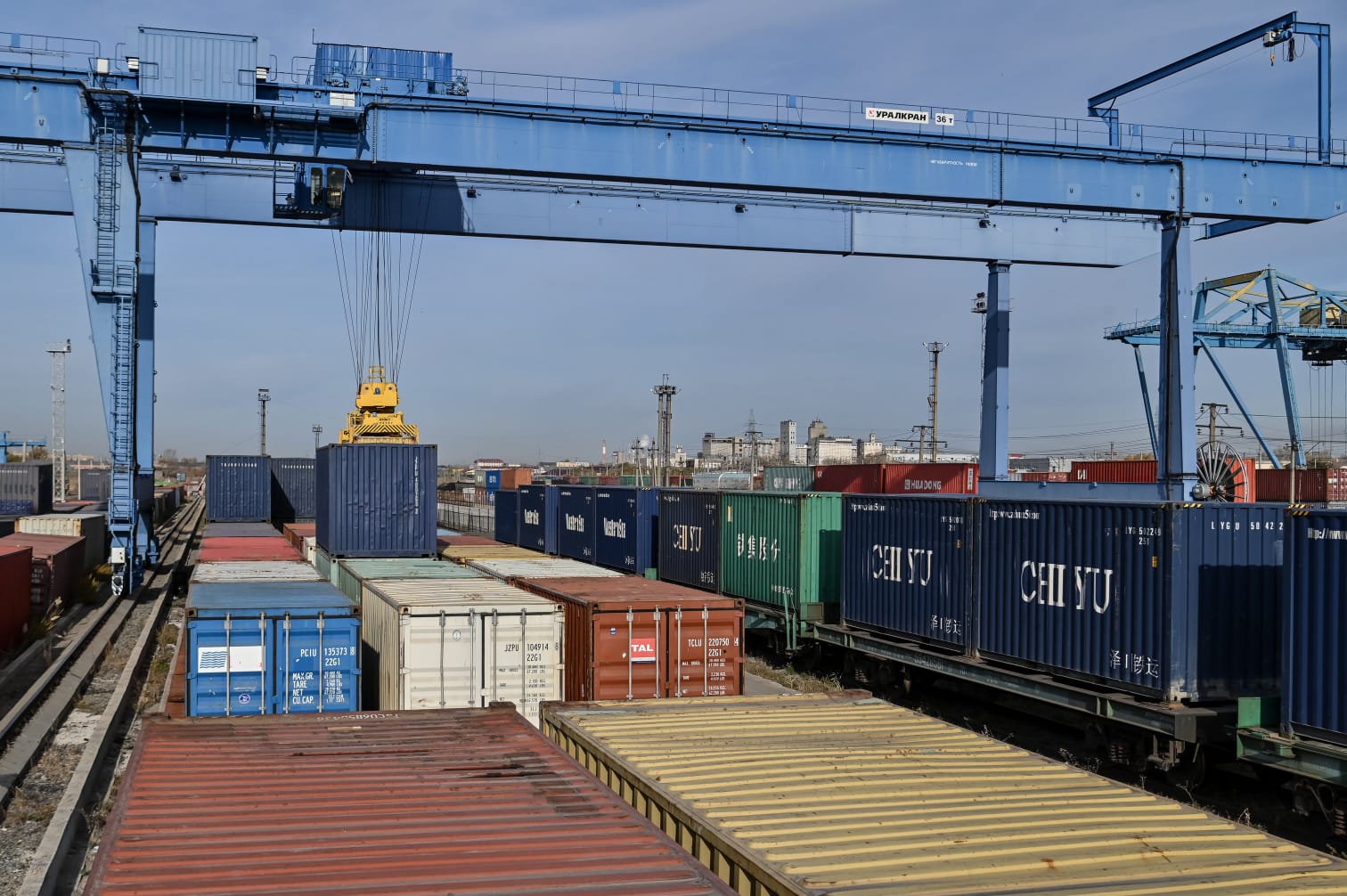 ABOUT THE ACTIVITIES OF THE CAPITAL CARGO TERMINAL OF JSC «KEDENTRANSSERVICE»
14.10.2022
JSC «Kedentransservice» is the largest operator of transport and logistics and terminal services. The company has 17 terminals located in all major regions of Kazakhstan, as well as at border junctions. There are more than 4,400 thousand fitting platforms in the park of JSC «Kedentransservice», the area of warehouse premises is more than 2 million sq.m. More than 500 specialists work in the staff of terminals. The terminals handle more than 250 wagons, more than 14 thousand tons of cargo, and over 800 TEU per day.
The capital branch of JSC «Kedentransservice» in Astana and Akmola region provides a wide range of services:
rolling stock operation;
terminal cargo handling through the operation of loading and unloading operations, mechanisms and vehicles;
freight forwarding services.
The terminal was put into operation in 1997. Our capital is growing and thriving year after year, and the branch is developing along with it. The main capital and the locomotive of the development of the branch in Astana and Akmola region are its employees. Engineers, mechanics, receivers, cargo specialists, accountants and specialists in working with clients and personnel work selflessly here.
The total occupied area of the branch is more than 23 hectares, there are 17 access roads on the territory (their length is more than 8.1 thousand meters), including loading and unloading, connecting, elevated and exhibition. The terminal is equipped with 4 gantry cranes for loading, unloading and sorting large-capacity containers, loaders and other equipment.
The responsibility and optimism of the branch's employees contributes to the smooth and timely conduct of business in the capital and Akmola region and to ensure the delivery of goods to the end consumer according to the «door to door» logistics scheme — from door to door.
«Kedentransservice» appreciates every client, is ready to provide prompt and high-quality service for all requests!
📞 +7 7172 94 26 26;
📞 +7 778 097 97 97;
📧 Regarding the calculation of bids: wagon@kdts.kz:
📤 Telegram bot: @ao_kdts_bot
You can log in to your Personal Account using the link https://my.kdts.kz/login or on the main page of the site www.kdts .kz in the «Personal account» section