news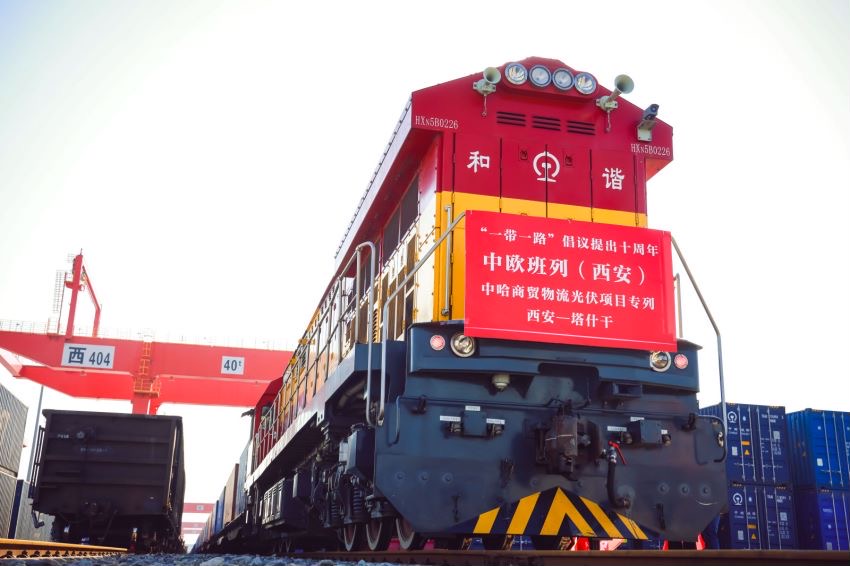 10 YEARS OF THE «ONE BELT, ONE ROAD» INITIATIVE: DISPATCH OF THE ANNIVERSARY CONTAINER TRAIN
16.10.2023
On October 15, within the framework of the official visit of the Head of State to the People's Republic of China under the auspices of the joint venture «China-Kazakhstan Trade and Logistics Company» LLC, a container train dedicated to the 10th anniversary of the initiative «One Belt, One Road» was dispatched.
As part of this train from Xi'an in the direction of Central Asia, more than 1000 tons of consolidated cargo was shipped, with delivery time of 12-13 days.
10 years ago in Astana, the capital of Kazakhstan, President of the People's Republic of China Xi Jinping first put forward the initiative to build the Silk Road Economic Belt. As part of the implementation of the «One Belt, One Road» initiative, Xi'an became the most important transportation hub. Xi'an has become the most important transportation hub, which consolidates and handles a significant part of cargo of a wide range of goods from almost all regions of China.
During this decade, containerized cargo turnover between Kazakhstan and China exceeded 6.5 million containers, while the volumes in the direction China — Europe — China increased more than 100 times (from 7.6 thousand in 2013 to 790 thousand containers in 2022).
The uninterrupted running of trains from Xi'an in a wide range of directions will give an additional impetus to the expansion of the transit and transportation potential of the two countries.